Flexible finance for the equine industry
Welcome to First Equine Funding
First Equine Funding, a trading style of First Business Finance (UK) Limited, was launched by Alice Thomason in 2017. Working for First Business Finance across many different market sectors, Alice found a niche within the equine industry due to her passion and history in the field. Feeling that horseboxes and equine assets were not nesessarily being financed on the most flexible terms possible, she established First Equine Funding which offers tailored finance plans to both business and consumers.
Working with over 50 different lenders, we can secure finance for any type of credit status, situation or need :
up to 10-year terms
no deposit options
Up to 60% balloon payments
VAT deferrals
Rates from 2%
As a team, First Business Finance and First Equine Funding alike, provide a wealth of experience going back some 25 years, providing a friendly and seamless service.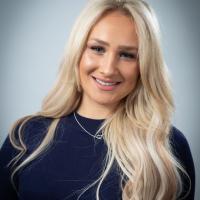 Alice Thomason
Sales Executive
Alice was a National Show-jumper in her teens and is still a keen horse rider now. You will often see her at the National shows such as Hickstead and HOYS.
She has great relationships with her supporting horsebox suppliers, which is majorly aided by her very keen understanding on the individual horseboxes that they sell.
Being able to talk to clients about the specific vehicle proves very beneficial in building a relationship and therefore she is able to provide a more specific finance package suited to their needs.
Alice's extensive knowledge and practical experience means she is well placed in this sector.
Types of Horsebox Finance
Hire Purchase
This is our most common form of finance package – this is where a minimum of 20% deposit is placed (the VAT) and the remainder of the value is spread over the finance term. Each monthly payment is fixed from the start, and at the end of the agreement you own the vehicle outright. This funding option which can be taken up to 10 years.
A balloon option of up to 60% is also available. Balloons are based on the future residual value of the horsebox, it adds flexibilty to the deal whereby you can upgrade your vehicle sooner than you were previously able to.
Business users can also claim 100% of interest offset again taxable profits and claim down yearly write-down allowances against the vehicle. As well as claiming back the VAT deposit.
Finance Lease
The lease option is very similar to a hire purchase, with only two differences: 1 – the VAT does not need to be placed as deposit – so as little as 5% can be put down. 2 – at the end of the contract a title transfer payment must be made (typically charged at the fixed monthly rental).
This is more flexible and VAT/Tax efficient, as each lease cost can be offset again pre tax profits, thus saving cira 20% per year for business users. With the only difference being the VAT is spread across the term, rather than paid upfront. Thereby aiding cash flow.
Terms can be arranged up to 10 years with minimal deposit, and balloons of up to 60%.
What are the benefits of Horsebox Finance?
First Business Finance offers a wider range of finance options than most of its competitors. Whatever our clients' requirements, we can provide a solution that meets their needs.